Body Spa
Aroma-enveloped happiness is the perfect way to start your vacation. In the Body Spa, essential oils and expert techniques relax the body and rejuvenate the mind. Here you can refresh your body and soul with treatments that magically relieve fatigue and leave you feeling revitalized.
BODY SPA – Body Spa
A unique travel experience
Deserves a unique delight
In addition to beautiful accommodations, incredible sightseeing, and delicious meals, a relaxing spa experience should be one of the most enjoyable parts of your trip. Treat yourself to a blissful experience with a soothing oil massage.
You can choose between a whole body spa experience or a calming facial treatment.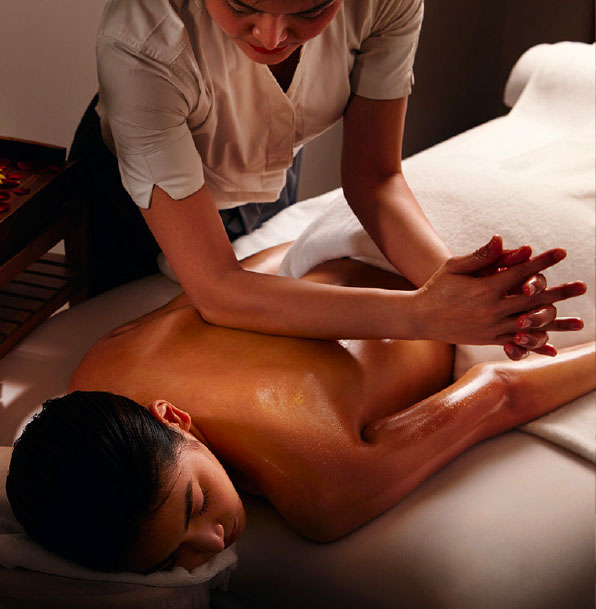 Aromatic oils and hands-on techniques
Bring about the ultimate healing of the body and mind
Body Spa (60 min.)
A full body treatment using essential oils and techniques that help regulate the flow of lymphatic fluid, relieve fatigue, and detoxify the body. These practices can also help reduce tension and improve circulation.
Make your trip extra enjoyable
With a facial treatment that fills you with joy
Facial Esthetic (60 min.)
This session encompasses cleansing, face wash, and a massage that includes the face to upper chest. Improve the condition of your skin with the kind of care often overlooked in daily skin care.
*We recommend making reservations as early as possible as the slots fill up quickly. Payment is due at checkout.