Galleria Midobaru
A place where Beppu comes to life through art. Discover a completely new lodging experience found only in our hotel.
CONCEPT
A site-specific hotel enhancing the value of experience
Beppu City, Japan's premier hot spring destination, has welcomed travelers from diverse cultures since ancient times. Now, a new concept in hot spring hotels, Galleria Midobaru, has opened its doors. Here, contemporary art expressing Beppu is dotted throughout the hotel to create a unique experience of the city and its environs. Guests can feel the texture, atmosphere, and four seasons of this special place for themselves.
Sekiya Resort, which operates Terrace Midobaru, Villa Haruki, and Sekiya Ryokan in Beppu, proposes a new type of stay that will refresh the body and mind and alleviate the stress caused by self-restraint while following the COVID-19 prevention guidelines.
Details
STAY – Accommodation
A uniquely comfortable travel space filled with art
Galleria Midobaru offers a completely new lodging experience where you will encounter a new you, a different perspective on the world, and the feeling of exchanging ideas with artists and creatives. As you settle into a space expressing the "now" of Beppu, you will experience a new kind of stay, one that immerses you in the atmosphere of this land.
View Details
CUISINE – Dining
Distinctive dishes that enliven the senses and stimulate conversation
Dinner and lunch are prepared in a custom-built copper-domed stone oven. Exquisite and colorful in appearance, each meal incorporates a variety of high quality, locally-sourced fish, meats, and vegetables for an elegant taste that takes full advantage of each ingredient.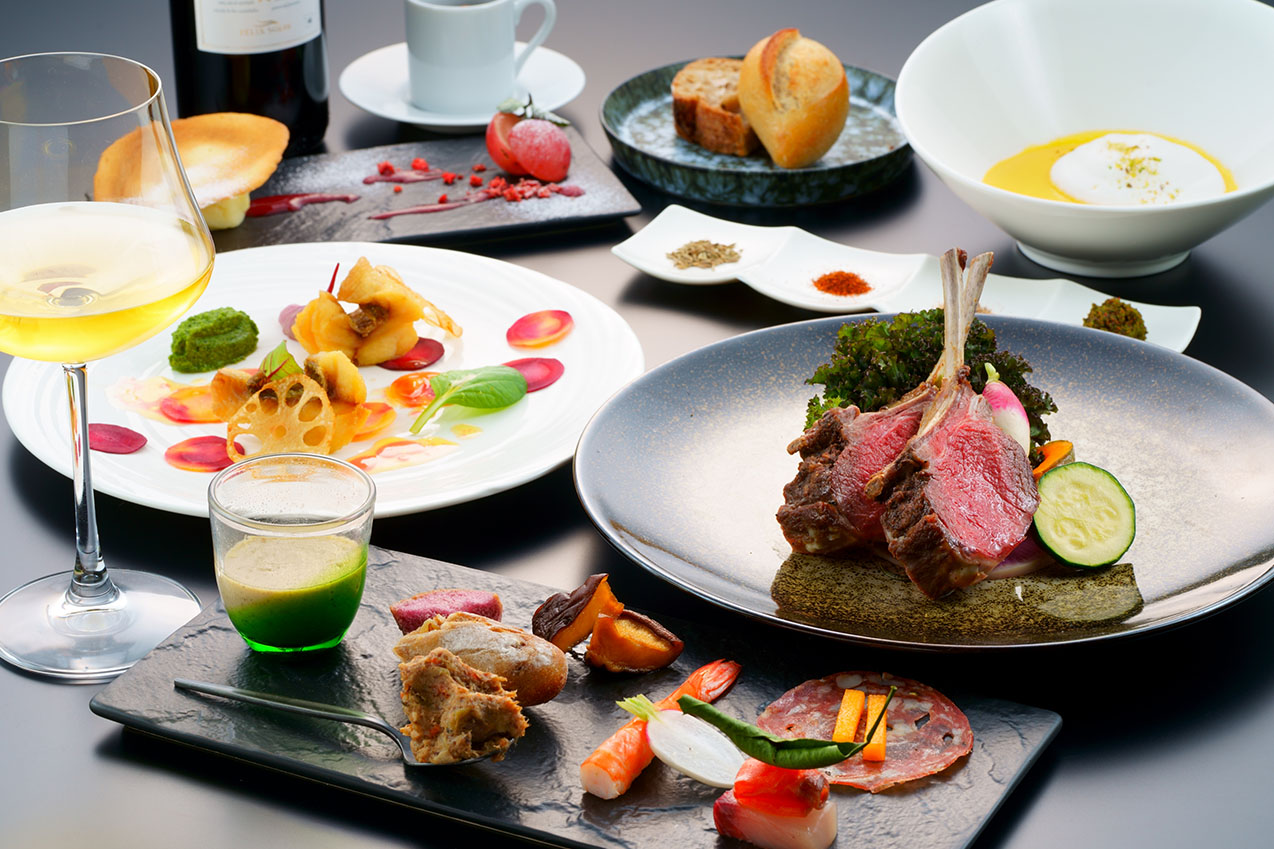 FACILITIES – Inside the Building
A beautiful space filled with the warmth of art and history
Step into the building and leave your daily life behind. Your whole body is filled with the pleasant breeze, the light filtering through the window, and the sound of running water. We chose locally available materials that are natural and sustainable and reflective of Beppu's environment and filled with the spirit of craftsmanship.
ART – Art
Discover the ever-changing face of Beppu through art
The building is dotted with works by current notable Japanese artists. The blue sky with steam fluttering in the air, back alleys at dusk, patterns on yukata (light cotton kimono), and small talk among travelers…these are just a few of the many moments captured in their work. Inspired by the magical charm of Beppu, each piece, created in a certain place at a certain moment, will take guests on a new journey that begins at Galleria Midobaru.